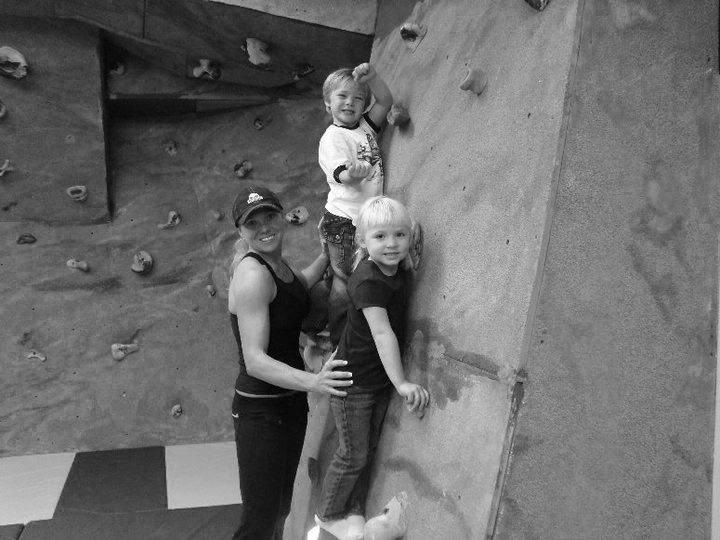 Relax.
We've got this... Free child care for members
From kids fitness classes to swim lessons, there are plenty of activities to make fitness fun! While mom and dad workout, children are welcome to play in our onsite childcare….and one evening a month, kids can enjoy a night out at RVAC at Kids Night Out!
Child Care Hours:
DayTime Hours:
Monday - Friday 8:30am - 1:00pm
Saturday 8:00am - Noon
Sunday: Closed
Evening Hours
Monday-Thursday 4:00pm - 8:00pm
Infant Hours* (6 weeks - 12 months)
Monday - Thursday
9:15am - 10:15am
10:15am - 11:15am
4:30pm - 5:30pm
5:30pm - 6:30pm
6:00pm - 7:00pm
Friday
9:15am - 10:15am
10:15am - 11:15am
Saturday
9:00am - 10:00am
10:00am -11:00am
*Call ahead for reservations. 1 hour Limit.
Kids Birthday Parties are Available Saturdays & Sundays 1:00 - 3:00 pm
River Valley Athletic Club is a great place to have your child's birthday party!! We offer parties for children ages 4 and older, both for members or non-members.
Our party host will decorate the room with streamers, ban- ners & table covers. You bring the cake, food & beverages of your choice. The host will even clean up the mess afterwards!
We supervise & guide gym activities including scooters, basketball games, floor hockey, tumbling mats, soccer, para- chute games, etc. Children may also swim under lifeguard supervision in our heated indoor pool. We can personalize the party activities to your desires.
Parties include up to 10 children. Additional children $5 each. $135 with RVAC Family Membership (+sales tax)
$145 with RVAC Individual/Couple Membership (+sales tax) $160 Non-Member (+sales tax)
A Free Guest Pass given to each child attending for later use.
Questions?
Contact: Hillary Glass 651 - 439 - 7611 ext. 46 Or Sign up @ RVAC Front Desk!